Friday, July 30th, 2010
Today is by far the best day of the week, even beating Wednesday's BBQ. Not only is it Friday, but I also got paid! Which means I'm going to go out to treat myself to something pretty. Like many girls in NYC, when I first arrived I got a little caught up in the shopping scene. I've always loved fashion (how many girls do you know that don't?). And NYC is all about  style. My shopping habit got a little out of hand and resulted in quite a bit of debt.
Since then, I've managed to pay off my credit cards and get a grip on my shopping habit, all thanks to Jeff. I also realized that for me, shopping was in many ways another way to compare and compete with others. When going out I never wore the same thing twice, I always needed to know about the latest contemporary designer and didn't hesitate to drop serious dough on things that stood out and reflected my style.
Over the past year, I've pretty much stopped shopping in order to pay off my debt. Now that I've gotten things under control, I've loosened the reins and like to treat myself every now and then. But rather than my past balls to the walls approach to shopping, I am more mindful of my purchases. On the agenda for this weekend is recreating the casual cool look Sienna and Diane have here: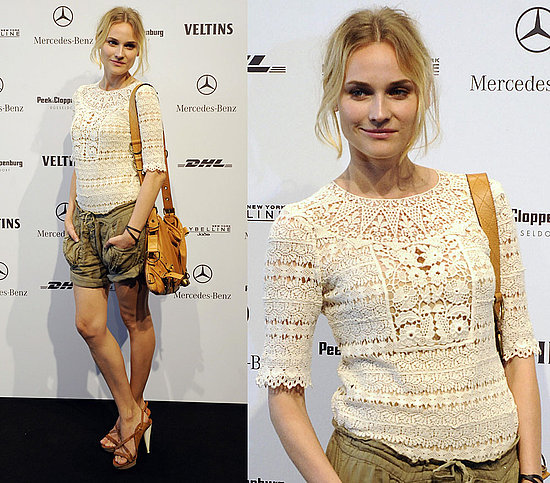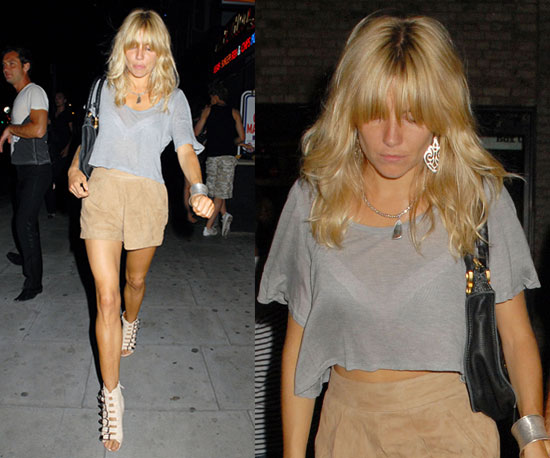 I love both of these girls style, a little boho, a little edge and completely themselves. I don't know if this is something I can pull off, but stay tuned for my recreation to come Sunday.
And now (because it wouldn't be a post without some food), yesterday's eats.
Breakfast
Lunch
BYOS. Romaine, chickpeas, feta, mushrooms, carrots and cucumbers. Chickpeas + feta = yum.
Dinner
Breakfast for dinner, my favorite meal of the day. Spinach, mushroom egg white omelet with Rye toast. Perfection.
Workout recap
Monday and Tuesday I ran 5 miles, Wednesday I ran 4 and Thursday I ran 5. I did Body Sculpt on Tuesday and Thursday and hope to do a real class today. I didn't work out as much as I like to, but considering how hectic my schedule was this week I'm happy. I also walked tons and have plans to do more Core Fusion and Bikram over the weekend.
Okay, off to work now. Six more hours until the weekend!